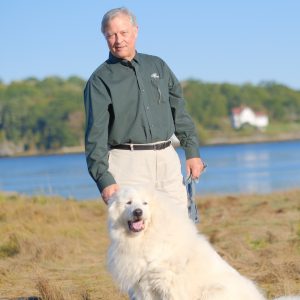 David Platteter located at our Main Office in Bath, is our Senior Vice President overseeing the bank's lending department amongst other key responsibilities like bank security. He started his banking career at Bangor Savings Bank where he worked as a night teller and loan processor, before moving to First Federal Savings & Loan for the last 28 years. He's an avid continuous learner and can be found listening in on webinars daily, taking night classes, and completing the Graduate School of Banking Colorado program in 2013 for emerging leaders in the bank industry.
As a Bath area resident for nearly 50 years, David knows the community we support and the needs of its residents as well if not better than anyone else. Customers that work with David will tell you this is an obvious reason why he has the role he does at First Federal and how impactful it is on the community.
There is no shortage of home building in the area and David offers abundant personal experience having built his own home and tackled numerous renovation projects. As the Main Office's commercial lender, David has spent 25 years working with local commercial fishing entities, restaurants, light manufacturers, auto repair companies, vehicle retail, resident rental real estate, building trades and self-employed professionals in many industries. If you want to work with someone that understands your industry and can offer wisdom you don't traditionally see in a banker, we recommend you come to 125 Front Street and meet David.
David boasts that he has been a First Federal Savings customer for more than 30 years. The service and flexibility in how we do business with our customers can't be found at other institutions and is what makes this bank a true community bank and one of the last remaining. When David fields an application, he sees the person, their life experiences, strengths and weaknesses, and their goals. Many banks and Loan Officers today see an arbitrary number preventing an important opportunity to understand the story of a community member and meet their needs.
If you're looking someone that wants to learn about you, your business, and help you meet your unique needs – Give us a call at 207-442-8711. David will make time for you.